---
BUSK [2010]
About
BUSK is a site-specific audio-visual work which examines the recontextualisation of sound through an improvised performance composed solely of sounds and images sourced from various London street musicians and performers.
Each sound sample triggers the playback of its corresponding visual footage that is then projected onto the performer's chest in order to alert the audience to the sound's origin.
While the work is interested in examining the aforementioned themes, emulating a traditional busking performance and thus sonically and visually entertaining the audience is central to BUSKs success.
Documentary
Film
The BUSK film is a audio-visual piece which sonically is composed soley of sounds cut from recordings made of various London street musicians and performers. The audio samples were manipulated and sequenced on an Akai MPC 500 with each audio sample triggering (via MIDI) the playback of its corresponding visual footage in real-time.
Background
The recontextualisation of sound was a primary interested while devolping BUSK. I wanted to explore to how and to what extent the physical and sonic locations in which sounds are heard effected the listener's attention, perception and emotional attachment to sound. I was also interested in 'Busking', defined as "(to) play music or otherwise perform for voluntary donations in the street or in subways".
I sense when I observing buskings that the performer(s) seem literally and figurativy exposed, the performance is often located in a open environment, but also traditionally a busker is an unsolicited musician who imposes their performance on their audience rather than voluntarily offering as is the case of planned concert performances. It appears as if the performer's instrument and/or their act itself creates the thin veil between the artist and audience.
In the case of musical busking performance, there is not necessarily a set duration for the musician(s) to play, or indeed a running order one must stick to. I imagine a portion of what busker's perform is improvised in accordance with the audience present, their location and their own desires. I aimed to on explore these compositional strategies in my work and in particular the link between improvisation and indefinite durations.
---
Ethics
BUSK is a non-commercial and non-profit project which was intially undertaken as the major work for the final year of a bachelors degree in 'Sound Art and Design' at the London College of Communication (part of University of the Arts, London).
If I have recorded your performance (or your group's) and don't wish for your image or sound to be used please email me at sam@kalou.co.uk stating so and I will respectfully remove any content from the project. If you have any questions regarding the project please don't hesitate to contact me.
Furthermore
For more on my work on sampling please considering reviewing my paper:
"How does the increased accessibility of sampling contribute to the notion of the democratisation of music production?"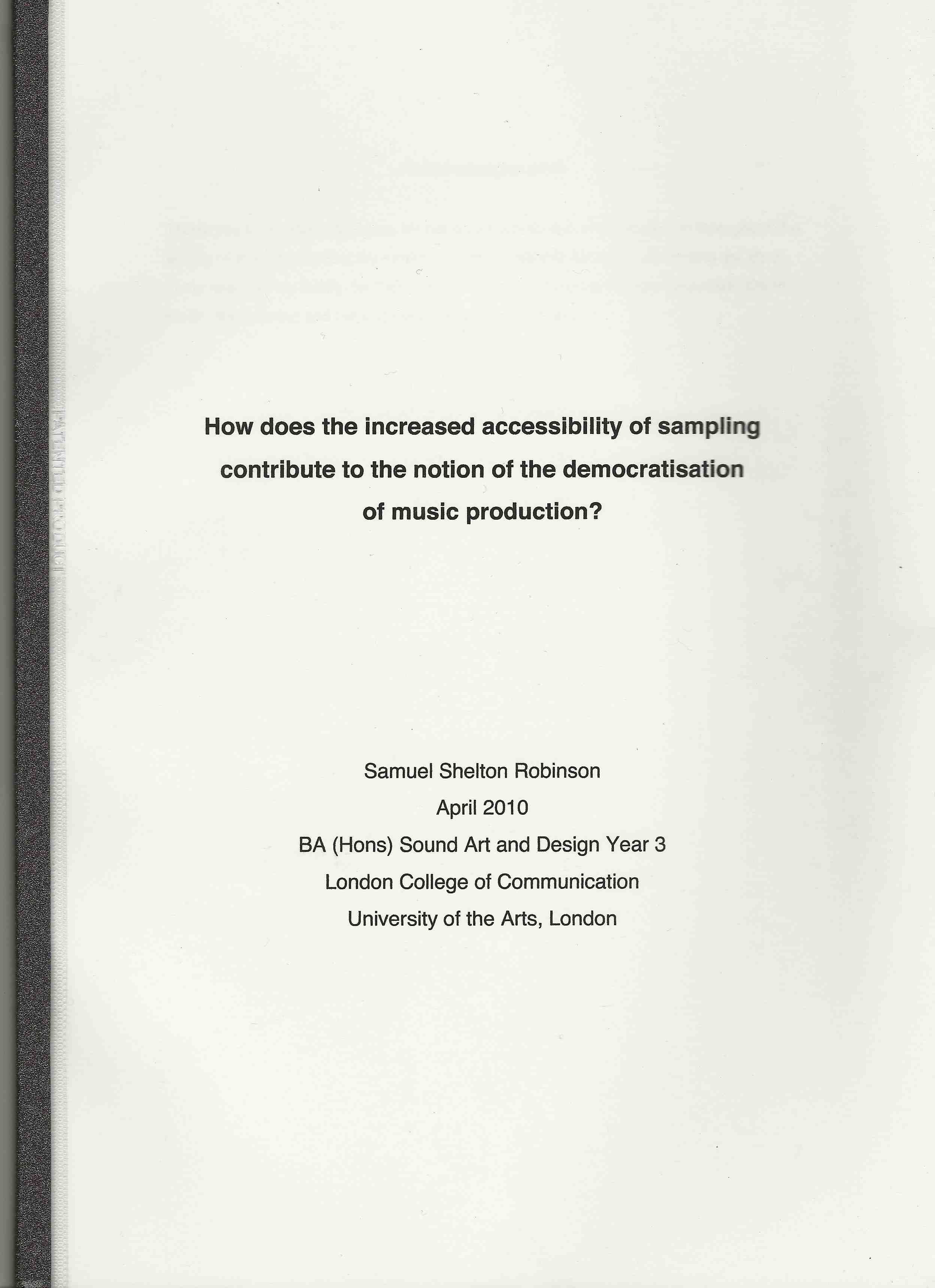 It can be found here.
---